In honor of National Library Card Sign-up Month this past September, Farmington Community Library invited the community to participate in a Library Card Design Contest following the theme of "Books & Beyond". Over 70 original designs were submitted that celebrated an aspect of the Library's community and services.
The Contest was broken into three age categories and throughout October, FCL staff voted on their favorites in each group. Due to the large quantity and range of submissions in the Ages 5-12 category, two winning designs were selected by staff in that age group. The winning designs will be turned into limited edition FCL cards and will be available early in 2024.
This community collaboration was such a fun project for all involved. Staff labored over the decisions between all the wonderful designs submitted, and we are now excited to announce the winners: 
The Wave of Color by Ulyana Pike (Ages 5-12)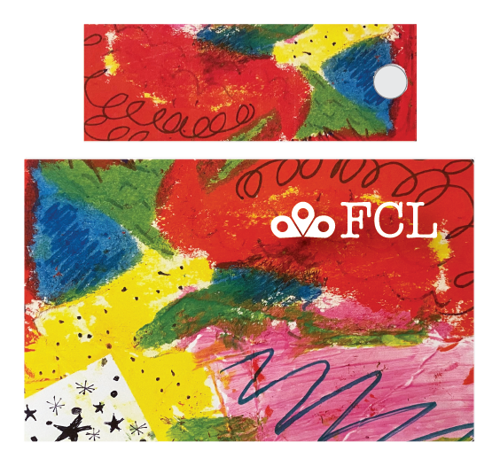 Psst! Be Quiet! by Amory Eichinger (Ages 5-12)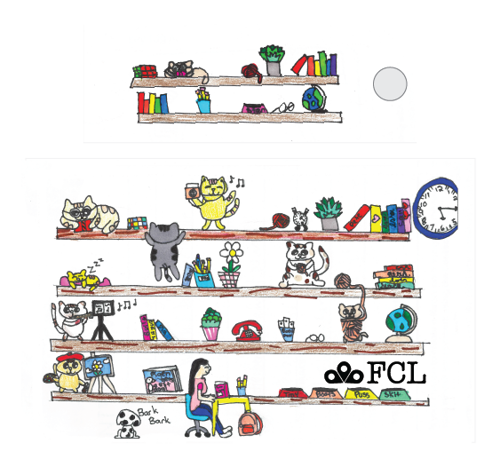 Book Dragons by Mathew Eruppakkattu (Ages 13-17)
Metamorphosis by Jan Mordenski (Ages 18+)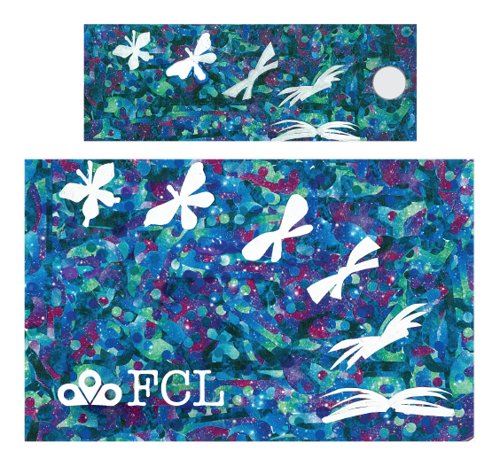 Congratulations to all the winners!
Did you submit a design to the contest this year? We are looking to put together a gallery showing of all the submission in 2024. However, some of the emails submitted keep coming back to staff as undeliverable. We want to make sure everyone is included so if you have not received email communication already, please send an email to sarah.zitter@farmlib.org.